Meet Honey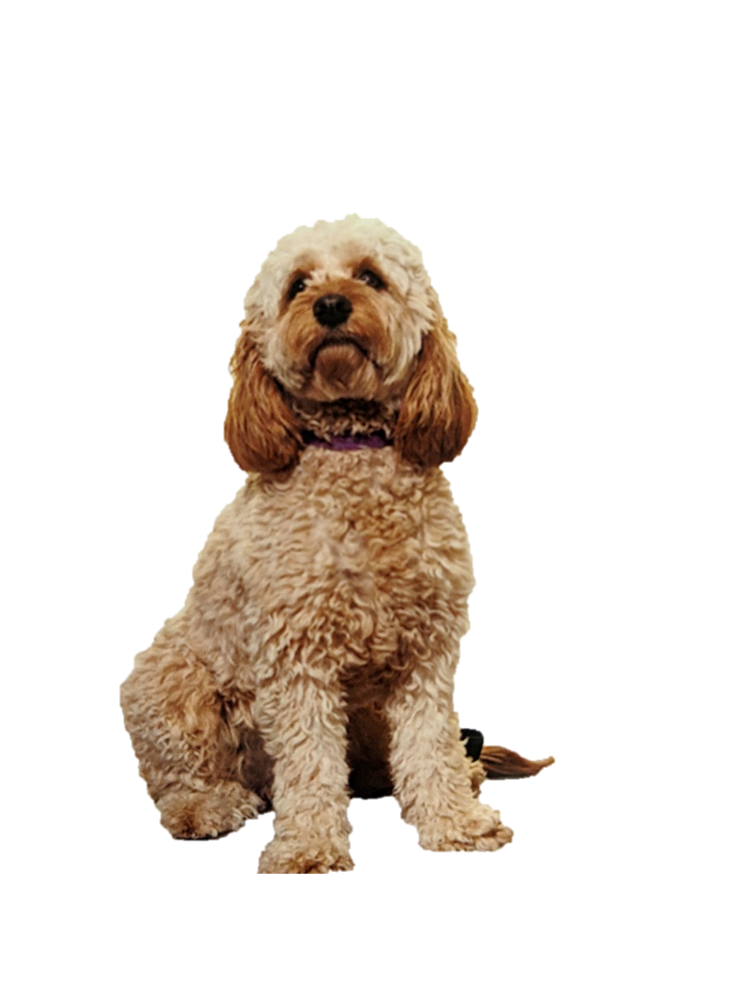 Honey is a Cavapoo and lives with Mrs Booth and her family. She is a fully trained Pets as Therapy worker and integral to our support services at RBA.
We do recognise that some pupils may have a fear to or allergy of dogs. If this is the case please make the Pastoral Team aware so appropriate steps are taken. Please see below for a list of some answers to frequently asked questions. A full risk assessment and school policy has been undertaken and produced to support her being in school. This is available on request.
A side note - Graeme Mason from Henlow Veterinary Centre (www.henlowvets.co.uk) has kindly agreed to sponsor Honey and is providing her with their complete care package. This is an amazing gesture and we are incredibly grateful for the support and generosity.
If you do have any questions please contact the Pastoral Team on 01462 628800 or
rba-pupilsupport@bestacademies.org.uk
FREQUENTLY ASKED QUESTIONS
What are the benefits of having a school dog?
Numerous research studies have shown the befits of therapy dogs in schools. Schools in the UK have been using therapy dogs for the past 5 years, however this practice has been more common in the USA and Australia for many years now.
My Child is allergic to dogs
It is completely understandable that there will be some concerns about possible allergic reactions to a school dog. Honey will be subjected to a very thorough cleanliness and grooming regime. She is also a hypo allergenic breed that is well known to be good with families with allergies. Honey will only work with pupils who have voluntarily expressed an interest to do so and after discussion with the pastoral team as to whether it would be a beneficial intervention. Permission would be sought in advance of any contact. Honey will be based in pupil support which is separate from the main areas of the school.
My Child is scared of dogs
Some children may have had upsetting or traumatic experiences and therefore be fearful of dogs (or indeed other animals). The dog will only come into contact with pupils whose parents have given their permission. The dog will be based in a secure room within the pupil support unit. Experience and research have shown that, with proper guidance, handling and time, children can learn to overcome their fear of animals and gain a greater appreciation for them.
Will the dog be properly cared for?
Honey will be well looked after. She lives with Mrs Booth who will bring the dog in to school daily. She has under gone training classes. Honey is fully vaccinated and will visit the vet regularly for all the necessary injections as well as regular check-ups. She is also regularly groomed and is fully insured. If Honey is unwell for any reason she will stay at home with a babysitter! She will be walked fed, and hydrated during the day.
Where will the dog be based during the school day?
When in school Honey will be based in the pupil support room. She will have access to quiet space & in the back office of pupil support for some 'chill' time! Honey will always be accompanied by an adult and will never be on her own with a pupil.