School Lunches
Welcome to the RBA Café
Lunch is an integral part of the school day. Students and staff run best on full stomachs!! We have a brilliant offering of food served across the day.
Please do not send your child to school with any food containing nuts - thank you.
Free School Meal Offer
For those who access Free School Meals, our offer is extensive: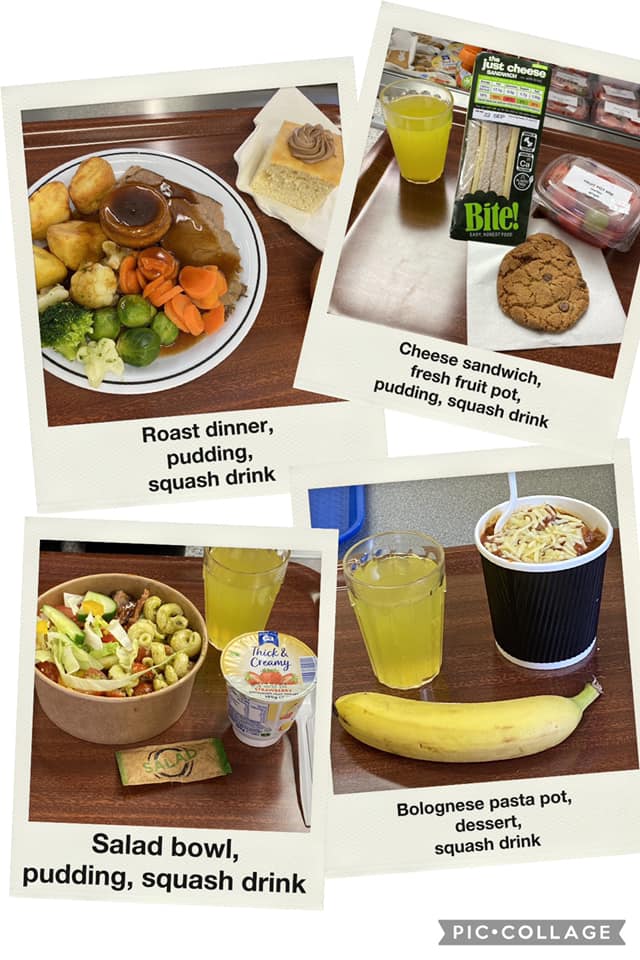 Other options include
Parents can pay for school lunches via Parentmail
The cost of a traditional school lunch is £2.75 per day.
Please check your child/s dinner money balance and top up when necessary via the Parentmail app. Please ensure that your child's account is always in credit.
For accounts in debt between £0 and -£5, pupils will not be allowed to purchase the treat items (bottled drinks, desserts/cookies or break snacks) There are water fountains situated around the school for pupils to top up their water bottles throughout the day, and free squash/water is always available in the canteen at lunchtimes.
For any pupil dinner accounts that have exceeded -£5, pupils will only be able to choose from the following selection:
1. Ham/cheese sandwich, piece of fruit, cup of water or squash.
2. A hot dinner, piece of fruit, cup of water/squash.
3. Pasta King and sauce, piece of fruit, cup of water/squash)
This will be charged to their accounts and the full range of options will be made available once their dinner accounts are settled with a positive balance.
Please be assured that no pupil will ever be refused lunch regardless of their account balance, their choices will just be limited.
We offer traditional two course meals, smaller meals from the Hot Hub and daily pastas, jacket potatoes, sandwiches, baguettes and wraps. Please have a look at our sample menu below.
Food Hygiene Standards
Our Food Standards and Systems are routinely checked and externally assessed for quality assurance and control.
We are rated a 5 (out of 5)