Questionnaires and Feedback
This is a new area of our website.
We will post the responses to parental Q and A here for general information and feedback.
Family Attitudes Snapshot July 2022
386 Replies Received
A full report will be sent home to families with clear next steps towards the end of the academic year. We have identified that clarity on reporting/parents' evenings and ensuring families are fully aware of the curriculum plans, linked on our website, are key areas to focus on at this time.
My Child is happy at RBA - 97% Agree/Strongly Agree

The school supports my child's wider personal development - 95% Agree/ Strongly Agree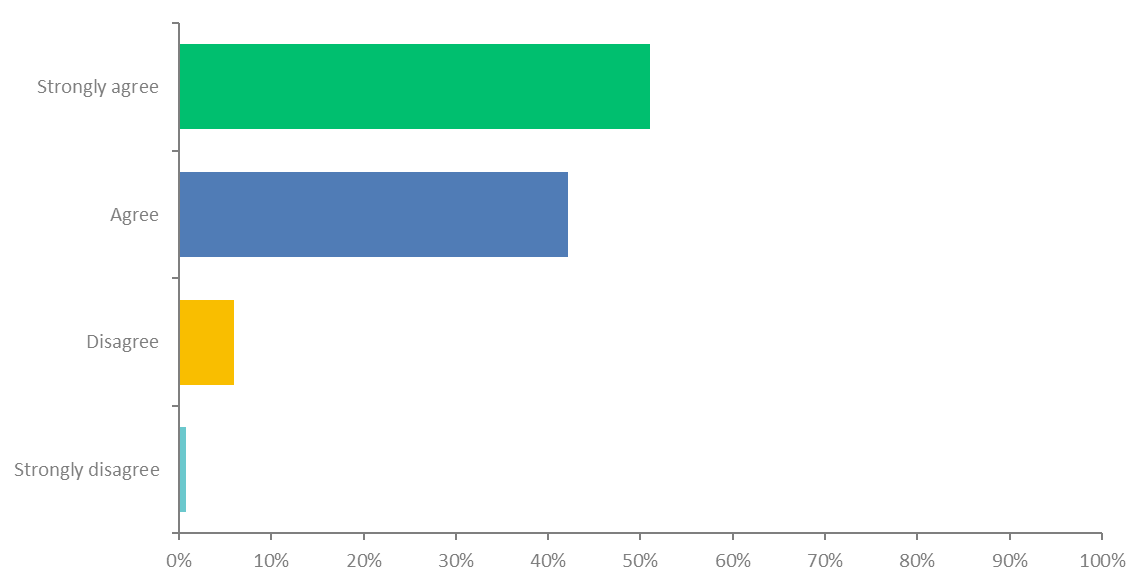 The school has high expectations for my child - 98% Agree/Strongly Agree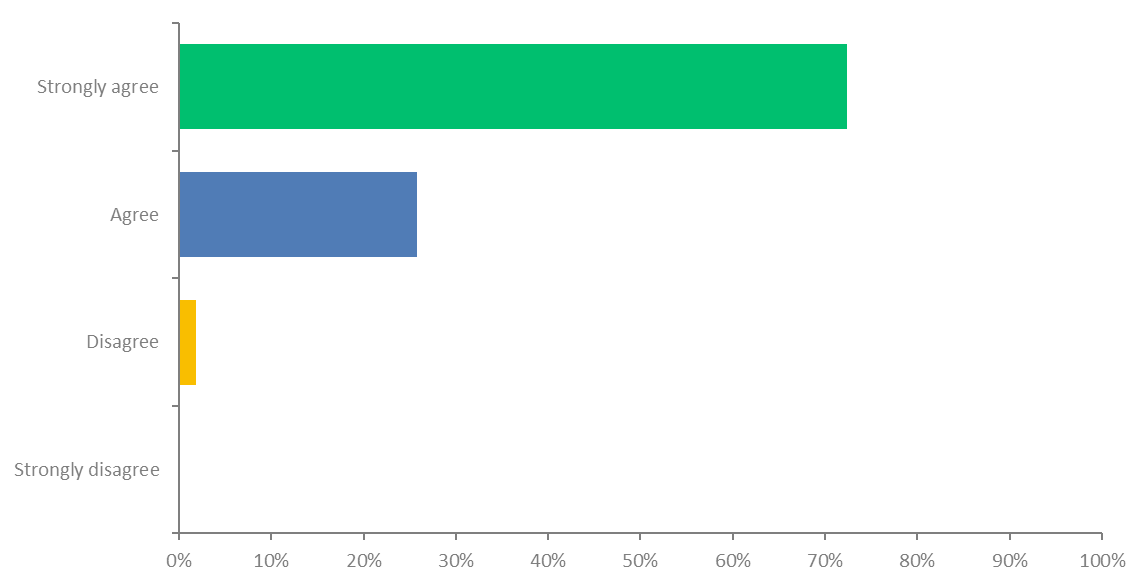 I would recommend RBA - 97% said yes

This page will update over the school year.
** Tutor Evening Feedback 8.11.21**
We would like to thank you for completing our feedback on the Tutor Evening and wanted to share with you the findings from this evaluation. We were pleased that 97% of families found this to be an overall positive experience, but we strive for 100% and will look at the common themes provided in the areas for development to see what can be done to ensure future experiences are even better.
Common

Positive Themes

School Response

School Actions

Very happy to be back on site in RBA

We know the past few years have been a challenge for families in terms of understanding school context and developments in the curriculum. We are planning a full programme of "re-orientation" to RBA over this year

Future ParentMails will be sent out with dates and times for key sessions for families to attend – during the school day and after hours.

We kicked this off today with a group of families popping into RBA for breakfast and to discuss the specific needs of their children with Mr Marshall, Senior AP our Pupil Premium Champion and Mrs Booth (SENCo)

Welcoming back groups of families, following clear covid guidelines is our priority for this year. When we can hold a larger gathering, we will of course do so as well.

Really happy with the Tutor and the pastoral support offered to RBA students over Covid, the summer and this half term

We thank you for your part in this too. The last 18 months have pushed us outside of any realm of comfort zone/ zone of expertise as we have had to reinvent RBA several times over in response to Covid Guidance.

Working together remains our priority. When school and family are in sync, student progress (pastorally and academically) has infinite potential and no limiting factors.

Parking improved!

We are very pleased to hear this. One of the geographic issues RBA struggles with year-on-year is space. The new floodlighting in the Upper Playground has really helped to provide this much-needed service

Watch out for the outdoor eatery returning soon as well. Hot drinks/ refreshments/ snacks will be available for purchase as standard at all school events in the not-so-distant future.

Common theme in the Areas for Development

School Response

School Actions

5 Minute time length was not long enough

We appreciate this and do agree, especially when families take the time to travel to the school. It is a tight turnaround, compounded also by a few families running late for their appointments which pushed the scheduling out as well.

We do have to balance the time limit with the time teachers are spending on site into the evening. (30 tutor appointments = 2.5 hours. Increasing to 10 mins would require 5 hours per tutor group)

Our priority was to invite families into the school, after such a long period of absence. However, we feel that the Tutor evenings moving forward could be best served as a remote experience and potentially over a few evenings.

This way we could make the appointments longer and potentially more convenient to teachers and families.

We are also undertaking a body of work at the moment to explore 'little and often' as a comms strategy for tutor and pastoral development, through increased ALT reports, tutor emails/ phone calls, newsletters and class briefings when needed.

A number of families requested catering/ refreshments to be provided

Covid protocols and budget considerations prevented us from being able to logistically manage Tea/ Coffee for families on this occasion.

It is our intention to open our outside eatery again for school functions and families will be able to purchase a refreshment if so desired in the spring and summer term school events.

A number of families wanted to speak to subject teachers

We are still planning to hold subject consultation evenings for each year group over the course of this academic year (as we did pre-pandemic)

6 03/02/2022

09/02/2022

8 20/04/2022

28/04/2022

5 17/05/2022

7 21/06/2022

29/06/2022

We will resend the Parentmail from 24th September with these dates to clarify subject consultation dates/ times. More specific/ detailed guidance for each year group will be published closer to the time.
**SIMS Parent App**
We asked for views on this APP as we are 18 months into our contract and wanted to gauge initial responses and items that we could feed back to SIMS.
**The Social Media feedback **
This was a post on a Local Group asking for honest opinions about RBA. This was not at our request and we had no control over the responses. The feedback was overwhelmingly positive. Not one negative comment. A selection of anonymous responses are included below. We were all very touched by the views of the community we serve.
**Parent Survey** Headlines December 2020