Sims Parent App
The SIMS Online Parent App is a convenient new way to share information with you about your child's school life. You can access the system easily from a smartphone, tablet or PC – anytime, anywhere. What will you find in the SIMS Parent App: • Important information such as attendance, achievement, homework & timetable. • School calendar, INSET dates and contact details available at the click of a button. • Access to your child's school reports. • Access to the contact form to update your child's contact details, so we always have the most up-to-date information in case of emergency. • If you have more than one child at school, you will have access to information for all your children, from the same app. The information that you receive through the app will help you to stay up-to-date with your child's school life as well as support your child's development and progress.
Click on the logo to be taken to the Sims- Parent website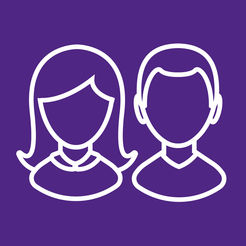 SIMS is fully compliant with our GDPR policy regarding the use and secure administration of student data.
Getting Started
YOU MAY COME ACROSS SOME SECURITY ISSUES IF YOU ARE TRYING TO REGISTER AT WORK DUE TO YOUR COMPANY POLICIES. PLEASE REGISTER AT HOME IF THIS OCCURS.
We will send you an activation email from noreply@sims.co.uk. Please check your spam/junk mailbox if the email does not appear in your inbox.
Simply click on the link from your tablet, PC or smartphone and follow the activation process to create your account.
You can login using your username & password for your normal Facebook, Twitter, Google, Microsoft or Office 365 accounts.
Please note that your activation email is unique to you and should not be used by anyone else. If you require an additional login then please contact the school.
Your activation email will expire after 14 days if it is not used; please contact the school if you require a replacement after this date.
Please click on the link in the email which will direct you to the Sign in page.
Please click on one of the options which is your preferred method to log in to SIMS Parent in future. (Please do not select SIMS ID)
This will direct you to a different log in screen relevant to the Third Party account that you have selected. Once the new screen is displayed, please enter your existing account details for this provider.
From here on you have two options. The preferred one is to move on and install the SIMS Parent App from the Google Play store or from the Apple store.
Or you can use the Web version of the Parent App which can be accessed from https://www.sims-parent.co.uk
Help!
SIMS have created online tutorials to support the following steps. Please click this link to access this resource.
Help Video (From sims) https://www.youtube.com/watch?v=KsCt0YLeabs
To register for SIMS Parent you will need one of the following accounts:
Microsoft, Office 365, Google, Facebook, Twitter.
Can I use SIMS ID as an option to register?
No. Unfortunately the SIMS ID option is not available for parents/carers. Parents/carers should register with the remaining options for example with a Facebook, Google, Microsoft or Twitter account.
It's not working for me
You may come across some security issues if you are trying to register at work due to your company's policies. Please register at home if this occurs. If you receive a time out error message, your account has still been created and you should log in using the account details you chose at account activation stage i.e. Facebook, Twitter, Google, Microsoft etc. Check if your invitation has expired as invitations expire after 14 days from the date of the email. If you are unable to open the link when using the 'click here', please copy and paste the link into your browser. You will also have to copy the invitation code from the email when prompted.
Please ensure you are entering the correct date of birth and in the correct format that is being requested e.g. 03/10/2004. This is for your child who attends RBA and not your date of birth.
If you are using Office 365 at work, ensure your IT administrator has granted you permissions. If you are receiving an Unauthorised Access error message, ensure that you are logging into SIMS Parent with the account with which you registered i.e. Google, Facebook, Twitter etc. Ensure you are entering the correct username & password.
This issue tends to occur when two or more users share the same computer or device. To sign out of the incorrect account, the user should visit the account provider's web page (e.g. Google, Facebook, etc.) and select the 'sign out' option. Close the browser completely, open a new browser window and log into SIMS Parent using the correct account details.
If you do not have an account listed already, you can follow either of the links below to create an email account for the app.
https://support.microsoft.com/en-us/help/4026324/microsoft-account-how-to-create
https://support.google.com/accounts/answer/27441?hl=en
If you need help on a specific issue, you can email us at RBA-SIMSparentapp@bestacademies.org.uk